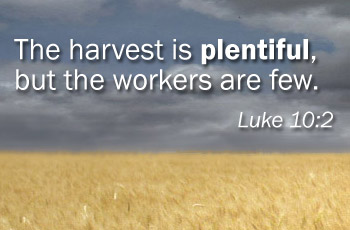 This new year begins a new chapter of my life.
Over seven years ago, I gave my life to Jesus Christ. A couple of years later, I came to understand that God had, through all of the experiences that had led me to a saving relationship with Him, prepared me for ministry; I realized, too, that this—at some point—would become the main focus of my life: a "full-time" occupation. I began my career with my current employer five years ago this week, a few months before graduating from Towson University in Maryland. Nine months ago, I married my longtime friend and partner in ministry, Starr. As most of us have a habit of doing, I became comfortable and complacent with my life. Several months ago, though, I came to a point in my life where I realized that I couldn't ignore my "calling" any longer: It was time for me to start transitioning into a career as a full-time missionary and minister. After much prayer and discussion, Starr and I agreed that this was where God was leading us, and it was where we would go. This decision was not made quickly, or without doubt, but—when it came down to it—there was really no other option than to do what we felt Jesus calling us to do.
So, though we're not exactly sure how this will work in practical terms, we've begun the transition. After several months of volunteering with the youth group at our church, I will officially become their part-time Senior High Youth Leader later this month. I am also working on transferring to a part-time position with my current employer and becoming a staff member with Youth For Christ, a national parachurch ministry group with whom my wife and I have volunteered for many years.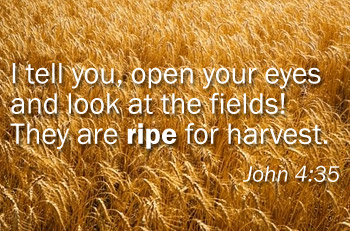 Additionally, I have done freelance photography and graphic design for the past ten years or so, and Starr recently began "learning the trade" as well.  We plan on using these skills to supplement our financial support, but ultimately know that we have to place our faith in the Lord to provide for us as we follow the path He's set before us.
And while I know full well that it may not seem exactly rational—in a "worldly" sense, at least—to leave a reliable and lucrative career doing a job that I love to do, I know that I can no longer waste my skills, time, knowledge, experiences… my very life.  There is no good reason—indeed, no acceptable excuse—to delay any longer.  Please understand that I don't intend to pass judgment on any of my readers, because I heartily believe that you can make a monumental impact and do great things for the Kingdom regardless of the role you play.  The behind-the-scenes supporters—the organizers, mentors, and financiers—are just as important as the front-line missionaries, ministers and evangelists (in truth, I think the Lord gives us opportunities to be involved in both ways, no matter where we are).  What I am discussing here is a step of faith that my wife and I are compelled so strongly to take that we simply can't refuse to do so.
This blog will chronicle each small step of faith in a lifelong journey upon which we are about to embark.  Herein, I hope to give you a window into our life and ministry, to inspire you and make you think, to share my joys and pains, and successes and challenges. My prayer is that I can give encouragement to you, share what we learn with each new passing day of this journey, and ultimately give glory to God for the work He is doing in us and through us, as Starr and I enter a new season of our life—one in which we are more passionate than ever before about a life focused on our relationship with Jesus Christ.
If you live gladly to make others glad in God, your life will be hard, your risks will be high, and your joy will be full.

– John Piper, Don't Waste Your Life (Preface)
Lucas W.
Jan. 1, 2011