Posted on October 31, 2017 at 11:00am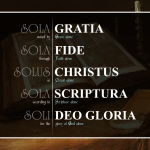 Five hundred years ago, Martin Luther put forth his Ninety-five Theses (and may have nailed them to the door of the chapel at Wittenberg Castle) and caused a ripple effect that would forever change the course of western Christianity. Eric Metaxas describes the plight of the medieval Christian in his timely new biography of Luther:
"Although the theology of the Christian faith had always been that God saved us from our sins—that Jesus was the Savior, not we—and that in his mercy and love God rescued us who could not rescue ourselves, there had nonetheless crept into the reality of Christian life another idea altogether, one that was dramatically opposed to this first idea. There was in medieval Christian life the strong implication that if one could not earn one's own salvation outright, one could certainly go a long way toward earning it, and one had better do what one could."
He further hones in on the primary problem:
"Here was the central difficulty of late medieval Catholic theology: that one was brought to the place of understanding one's sinfulness and one's unworthiness before God but was not told what to do at that moment of understanding except to lie paralyzed with hopelessness, to confess and try harder. At some point, the sinner—and Luther chief among them—came to feel that he wholly deserved God's fierce anger."
As I grew up in the Roman Catholic Church, I came to empathize with the hopelessness of the medieval Christian: from an early age, I found myself presented with an unspoken implication—and sometimes explicit teaching—that my behavior affected how God viewed me. Please don't think that my intent is to single out my Roman Catholic brothers and sisters here; no, this thinking pervades all avenues of Christian belief. Consider the great extent to which the medieval understanding described by Metaxas has crept into our modern thinking: We constantly try to put on a good face—not only in public, but in our private spiritual lives with God, as if we can keep things hidden from an omnipresent, omniscient God. We tend to create our Father in our own image, fickle as we are and predisposed to situationally-dependent love and kindness. We find ourselves like Paul, hopeless and helpless to resist: "For I do not do the good I want to do, but the evil I do not want to do—this I keep on doing." (Rom. 7:19). In our own power, we are unable to do anything to bridge the great chasm we find between our sinful selves and our perfectly holy Creator. We can't earn our salvation through our own merit, because we are hopelessly bereft of meritoriousness.
The Reformation that Luther set in motion, though, had many consequences—not the least of which was a return to an understanding of how we are truly justified. "For it is by grace you have been saved, through faith—and this is not from yourselves, it is the gift of God—not by works, so that no one can boast." (Eph. 2:8-9) Luther highlighted and underlined this truth when he recognized justification sola gratia ("by grace alone").
It's difficult to overstate the importance of Luther and his predecessors. This understanding of God's infinite, unwarranted love not only informs our concept of God, but breathes abundant life into our relationship with Him. It is with recognition of our desperate depravity and inadequacy that our understanding of God's boundless love is augmented. The same God from whom none of our basest thoughts are hidden loves us, not because he doesn't see our sins as they truly are, but in spite of it. "But God demonstrates his own love for us in this: While we were still sinners, Christ died for us." (Rom. 5:8).
It is this grace that I unknowingly yearned for as I spent my early adult years searching for meaning and understanding. It is this very grace which was like purest water to me when I was thirsty to the brink of death. It is this grace that washed over me like a flood and brought me to my knees in tears of joy.
It is my earnest prayer that, whatever your faith tradition, you understand that God's perfect love means that He loves you exactly as you are, in spite of your sin, because he sees you as he created you: a child of God made in his image. It is my urgent hope that you receive the freely-given gift of salvation, and allow yourself to truly experience life more abundantly.
I fervently hope that we would all come to such a pure understanding of the grace of God: the kind which gave blessed assurance to my father (who happened to be a lifelong Roman Catholic). A few weeks before his death, he was asked if he feared the end. He did not, because he knew that he would join the rest of God's children. When asked about the reason for his certainty, he replied, "because it's not about what I've done; it's about what Jesus did."
Posted on January 28, 2011 at 8:00am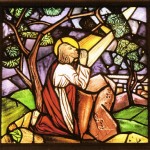 On Wednesday, I wrote briefly about prayer, and I feel that I should make it clear that I wasn't trying to belittle liturgical prayers in any way, only pointing out that prayer need not always be some grand affair.  Prayer should always come from the heart, but we can learn much from the prayers that have been handed down through generations from the early church. One such prayer—the Lord's Prayer—is perhaps the most widely used model for prayer because, although Scripture gives us many insights into various aspects of praying, this is perhaps the only example in which Jesus was specifically instructive about how we should pray. Some interpret Jesus' counsel regarding the manner in which we pray more literally than others: many believe that we should repeat his words verbatim, while others feel that they were simply provided as a guide. Regardless of your opinion on that matter, we can glean much from the Lord's Prayer in terms of both our attitude toward—and our understanding of—prayer. By examining Jesus' instructions with an open and investigative mind, I believe that we can discover how God Himself views our interaction with Him through prayer, and learn something about the things that He thinks are important.
This, then, is how you should pray: "Our Father in heaven, hallowed be Your name, Your kingdom come, Your will be done on earth as it is in heaven. Give us today our daily bread. Forgive us our debts, as we also have forgiven our debtors. And lead us not into temptation, but deliver us from evil, for Yours is the kingdom and the power and the glory forever. Amen." (Matthew 6:9-13, NIV)
Continue reading...
Posted on January 26, 2011 at 8:00am
Prayer often becomes a real stumbling block for us as Christians, though it really needn't be. I can't tell you how many times I've heard people, young and old, tell me that they don't want to pray aloud in front of a group because they don't think they're "good at it," and I can't help but think this insecurity inhibits the private prayer lives of many of us, as well.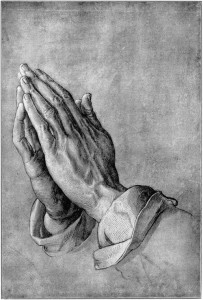 Listening to the sophisticated and sometimes even esoteric prayers we often hear in church, it's easy to get the idea that we need to be a poet versed in Old English in order to properly lift our prayers to God. But, just as we would if we were talking to a parent, sibling, or our best friend, we can simply be straightforward and eschew pretenses before the throne of God; we need only be ourselves (He sees us as we are, regardless). Jesus is our priest and intercessor (Hebrews 7:23-25), and those of us who know him—the Son—know God the Father in an intimate way through him (Luke 10:22, John 14:9, 1 John 2:23).
Sometimes, I just go to the Lord in prayer with a chaotic mass of thoughts and rely on Him to sort it out. Scripture says the Spirit intercedes for us even when we don't have the words to say:
In the same way, the Spirit helps us in our weakness. We do not know what we ought to pray for, but the Spirit himself intercedes for us through wordless groans. And he who searches our hearts knows the mind of the Spirit, because the Spirit intercedes for God's people in accordance with the will of God. (Romans 8:26-27, NIV)
In fact, if we feel like there needs to be some kind of refinement in the way we pray, we disregard the personal relationship with God which we are afforded in the person of Jesus Christ, and we risk convincing ourselves that some of us are better equipped to approach the Throne than others. We also put ourselves in jeopardy of becoming vainglorious, thinking that the ostensible elegance of our words—if we think we can muster such a thing in the presence of the Lord of all Creation—is somehow convincing God to work in the world or in our lives, and that the words we speak are more important than the outpouring of our hearts.
God entered our world in the form of Jesus Christ, fully human, that He might cultivate a profoundly personal relationship with each of us who place our faith in him. Let us not take for granted the depths of this sacrifice, nor the great privilege we have because of it. Our God is not one who is distant, but a priest and advocate who seeks nothing more than that we be near to Him.
Therefore, since we have a great high priest who has ascended into heaven, Jesus the Son of God, let us hold firmly to the faith we profess. For we do not have a high priest who is unable to empathize with our weaknesses, but we have one who has been tempted in every way, just as we are—yet he did not sin. Let us then approach God's throne of grace with confidence, so that we may receive mercy and find grace to help us in our time of need. (Hebrews 4:14-16, emphasis added)
May we come to truly understand and genuinely appreciate the fullness of that confidence which Paul exhorts us to embrace.
Posted on January 19, 2011 at 8:00am
Freedom Requires Rules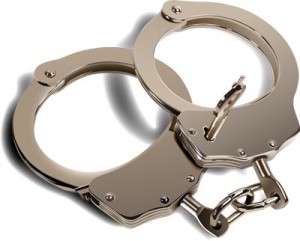 On Monday, I wrote a bit about salvation, and this post continues along that theme. Perhaps one of the greatest misconceptions about the Christian faith is that the defining characteristic of Christians is "being good" (and following, salvation depends on how "good" one is). A common objection to following Jesus Christ involves an unwillingness to follow the "rules" (some of which are merely rules that people popularly associate with the faith, and not a commandment actually found in the Bible). God's rules do serve a purpose, though, and we can see that if we can only manage to change our perception a little bit.
Think about it. Are there any among us who can truly say they'd be happy living in a world in which murder, theft, rape, infidelity, and lying were commonplace and accepted? Does any good ever come from dishonoring our parents? Do we get anywhere when we envy others, whether for their spouse or their possessions? Can anything but disaster come from cheating on one's spouse? When we start to think about things in terms of their consequences—on both ourselves and others—we start to see that the rules establish an environment in which we are protected from certain things—being killed or having to constantly worry that someone will take our belongings, for example. Our happiness is protected in a marriage where fidelity is the rule. We can trust our friends when we know they won't lie to us.
I once read an analogy that sticks with me to this day (though, unfortunately, the author does not—it may be Brennan Manning). The illustration involves a youth soccer game without a coach; the father of one of the players steps in to fill the absence but, unfortunately, he has no knowledge of the rules of the game. As you might imagine, things quickly deteriorate into utter chaos. No longer was there a fun game that the young players could enjoy, because the lack of organization opened the door to injury and made the game a pointless—and potentially dangerous—free-for-all. In the same way, the rules established by God, starting with the Ten Commandments, give us a framework within which we have an opportunity to experience joy.
In itself, though, the Law is unable to bring that joy to us. Freedom requires rules, but those rules don't provide freedom.
The Law Does Not Justify Us; Christ Does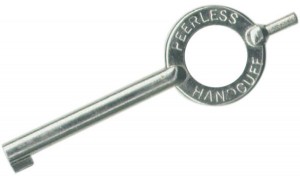 Following what the Law prescribes can not save us, because we can not follow the Law. No matter how hard we try, we will fail, because we are incapable of keeping the Law. That is why Paul taught the Galatians that, "all who rely on the works of the law are under a curse" (Gal. 3:10): because "no one will be declared righteous in God's sight by the works of the law; rather, through the law we become conscious of our sin" (Rom. 3:20).
There is, however, one man who was able to follow the Law, though he was subject to all of the same temptations, frustrations, and emotions that any of us might experience. Because Jesus Christ kept the Law, because he was the spotless and innocent Lamb of God, he—and only he—could take away the sins of the world: my sins and yours. If ever we lose sight of this fact, we start down a slippery slope; we must always remember that our sanctification is dependent on what Christ has done, not anything that we can—or ever could—do.  Mars Hill's Matt Johnson writes, "Rather than seeing sanctification as a linear progression from bad to better, the Christian life is more accurately described circularly; we return again and again to the cross." ("Moralism's Cruel Stick and Carrot"). This is the key: rather than relying on ourselves, we must be humble enough to repeatedly go back to the Cross (because we are in constant need of the forgiveness that Jesus gives us there), in confession and repentance.
We are justified by Jesus Christ alone. It sounds so simple and easy, but it presents such a challenge...
Posted on January 17, 2011 at 8:00am
Something that I've been considering a lot lately is my understanding of sanctification and salvation through Jesus Christ. Dave Dorr, pastor of Passage Church recently wrote a short but insightful article regarding the difference between us accepting Christ and Christ accepting us.  In "The Gap Between Us Accepting Christ and Christ Accepting Us", Dorr writes:
Commitment is a result of salvation. Devotion to Christ flows from belief, not from volition. It is an act of heart, not will. Is it no wonder then, so many question their salvation? They question because they think their justification with God is based on commitment, and when their commitment wanes, they sense they might not really be a Christian. They are counting on their commitment to save them, not Jesus... Do not put your hope in the fact that you have accepted Christ. Hope in the fact that Christ has accepted you.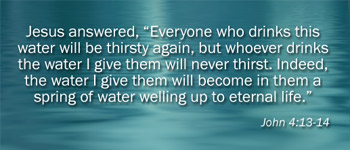 I think many of us struggle with this. It is so hard—for me, at least—to understand and accept a God who does all of the work for us. We're taught that we have to work for what we want; we have to earn it. But Jesus Christ has accomplished all of the work necessary for us to have eternal life. We mustn't fall into the trap of trying to earn or salvation, or thinking that we can somehow do something to lose it.
To be sure, our commitment to Jesus Christ is vitally important and should certainly be something with which we're concerned. However, when we go through dark periods of doubt, or selfish periods when we neglect our relationship with Jesus, or hectic times when we don't spend as much time in prayer and in the Word as we should, we are not in danger of losing Christ's love for us. We are, though, missing a chance to live as fulfilled a life as possible, being near to—and abiding in—our Savior, and letting him nourish us with his living water. So, our commitment to Christ is important; but when it comes to our salvation, what matters more is his commitment to us.
Posted on January 14, 2011 at 8:00am
Whenever I have the opportunity to give my testimony, I talk about how God was working in my life for months before I happened to attend a concert marking the last Maryland appearance of the band Five Iron Frenzy. A Christian ska band known for silly songs and crazy antics, FIF also wrote some of the greatest worship songs I've ever heard, and I still have their albums in frequent rotation to this day. I mark that night as the night that I truly accepted Jesus Christ as my Lord and Savior.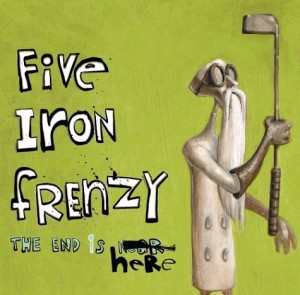 This particular concert took place on Sept. 20, 2003, a few months after the first time I had finally attended a Hope For The Rejected Bible study, after much encouragement and harassment from friends. I was learning about the character of God and learning about Jesus Christ in a way that I never had, even growing up in a family that went to church every Sunday. Five Iron Frenzy put on their usual high-energy show that night, but closed with a very serious time of worship. As I remember it, Reese, the band's lead singer, played the tune "I Love You Lord" acoustically. He has a truly striking voice, and hearing him lead hundreds (thousands?) of people, our hands and voices raised, through such an honest and emotional song had a profound impact on me. That night, after the concert, I went home and knelt by my bed, as I hadn't done since I was a kid, and fervently prayed an apology to God. "I'm sorry, Lord," I prayed, "for spitting in Your face and turning my back on You for so many years."  I thanked Jesus for never turning his back on me, and told him that night that my life now belonged to him.
I started thinking about that night again after giving my testimony to a group of high school kids this past weekend at MMYfC's Avalanche retreat, and wondering what made that concert so special. What was it that made that night so different from any other? What exactly was it about that worship experience that changed things, and finally allowed me to take a step in my relationship with Jesus from merely "knowing about him" to actually "knowing him"? After reflecting on things quite a bit, I've finally realized that I think what made that particular worship experience so special was that it marked the first time that I genuinely raised my voice and offered praise to God. It was the first time that I was honest with God, the first time I cried out and simply told Him that I finally realized how much I needed Him in my life. It was when that barrier was broken, when I tore down the veil I had created, when I was able to connect with God in a personal way, that I was able to allow Him to be what He had always wanted to be: my personal savior.
Since that day, God—with a lot of help from Starr along the way—has engendered and nurtured in me a love of praise and worship music (along with a host of other changes, of course). Although I still don't exactly love the style of much of the current worship music, I always look forward to and cherish the opportunity that these songs afford to lift my voice in praising God. I remember singing along in church one particular Sunday morning a couple of years ago, and suddenly receiving the revelation that my simple act of worship was bringing unbridled joy to the God of the universe, and to the Son who had given his life to save mine. What a profound and joyous realization that was...
I Love You, Lord
(Laurie Klein)
I love You, Lord,
and I lift my voice
to worship You.
Oh, my soul rejoice!
Take joy, my King,
in what You hear.
Let it be a sweet, sweet sound in Your ear.