Posted on January 28, 2011 at 8:00am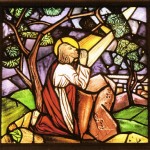 On Wednesday, I wrote briefly about prayer, and I feel that I should make it clear that I wasn't trying to belittle liturgical prayers in any way, only pointing out that prayer need not always be some grand affair.  Prayer should always come from the heart, but we can learn much from the prayers that have been handed down through generations from the early church. One such prayer—the Lord's Prayer—is perhaps the most widely used model for prayer because, although Scripture gives us many insights into various aspects of praying, this is perhaps the only example in which Jesus was specifically instructive about how we should pray. Some interpret Jesus' counsel regarding the manner in which we pray more literally than others: many believe that we should repeat his words verbatim, while others feel that they were simply provided as a guide. Regardless of your opinion on that matter, we can glean much from the Lord's Prayer in terms of both our attitude toward—and our understanding of—prayer. By examining Jesus' instructions with an open and investigative mind, I believe that we can discover how God Himself views our interaction with Him through prayer, and learn something about the things that He thinks are important.
This, then, is how you should pray: "Our Father in heaven, hallowed be Your name, Your kingdom come, Your will be done on earth as it is in heaven. Give us today our daily bread. Forgive us our debts, as we also have forgiven our debtors. And lead us not into temptation, but deliver us from evil, for Yours is the kingdom and the power and the glory forever. Amen." (Matthew 6:9-13, NIV)
Continue reading...