Posted on February 2, 2011 at 8:00am
Dan Wolgemuth, President and CEO for Youth For Christ, contributed last Friday to one of my favorite blogs, The Resurgence. Drawing on his experience with YFC, Wolgemuth offers some great insight about working with young people (The First Obstacle in Working with Young People is YOU). He has concluded that our perspective greatly affects the success of the interaction, and he outlines two common approaches to youth ministry:
An obligation: On one hand we find youth workers that feel as though they "must" work with young people. They engage with teeth gritted and resolve mustered… but their "will to work" far exceeds their "want to work." They measure their success by how long they've been engaged with young people.

Just chillin': At the other end of the spectrum there are youth workers who are just looking to hang out, to be a part of something fresh and new, exciting, and entertaining. These workers measure their success by whether they are included and accepted.
I struggle with the latter: I love working with young people, but I also love being liked. The trick to that, for me, is to remember what I'm really there for, and that any inclusion or acceptance I have is a gift from God, and a platform from which I can minister to young people with Christ-centered encouragement, guidance and teaching.
Both of the perspectives detailed above are equally hopeless, and Wolgemuth emphasizes the importance of approaching ministry with the proper heart and motivation. Youth ministry, and ministry in general, should follow the example of Jesus Christ, and be done with a heart of compassion. One of the most important things that we can pray for, then, is that God would instill in us an understanding of "authentic love" — the compassion exhibited by God Himself.
Posted on January 12, 2011 at 1:15pm
Though I'm not yet the official Senior High Youth Leader at my church until next week, my wife and I will be leading JCrew (our church's senior high youth group) tonight for the first time, and meeting some of the teens who we haven't come in contact with as we've volunteered with the group over the past several months.
We're extremely grateful for the opportunity that God and the church community have given us by entrusting us with the responsibility of discipling and teaching their sons and daughters. This is a duty that we take very seriously, but we are also extremely excited about having fun with the kids and enjoying their company while we build genuine friendships and help them grow in their relationships with Jesus Christ. We are blessed with a great team of staff and volunteers who are already in place, and have a passion to see the youth of the church and the community connect with God.
Though we have many goals and plans for how we want to reach them, this is sure to be a learning experience in so many ways. Ultimately, we realize that we must entrust this ministry to the Lord, and let him guide us, give us wisdom, work through us, and bless our meager efforts. We know that he has a vision for our ministry that is far greater than anything we can imagine, so the best course of action will be to always to remain open to his leading. Please be sure to keep me and my wife, and the youth with whom we'll be working, in your prayers.
"Children are a heritage from the LORD, offspring a reward from him." (Psalm 127:3, NIV)
Posted on January 7, 2011 at 12:32pm
Later today, Starr and I are headed to Gettysburg, Pennsylvania for Metro Maryland Youth For Christ's Avalanche retreat. This is a weekend of snowboarding, skiing, snow-tubing and other activities for high-school students, as well as a lot of opportunity for spiritual growth and small group discussions, held at the Eisenhower Hotel and Conference Center.  This will be our first time going to this particular event, and we're helping out as chaperones for youth who we don't know, but we're excited to be a part of it and let God use us.
This will also be the first time since Starr and I were married that we aren't able to sleep in the same room, since we'll both be responsible for three teens who will be in our respective rooms. This has raised the issue of how to divide time (and attention) between ministry and each other—and in the future, our children as well—and we have been thinking about and discussing that topic a lot this week. This is honestly more of a sacrifice for Starr, I think—not because I don't enjoy spending time with her just as much as she with I, but because as a man I'm different than her. Starr feels most loved when I express it by spending quality time with her, so I constantly have to make sure that I'm giving her what she needs in terms of that time and attention. I don't do this just to keep her from whining or nagging, but because it's my responsibility as her husband to love her in the way that she needs to be loved. So it's not that I require any less love from her than she requires from me; it's just that I need to be loved in a different way. Dr. Gary Chapman sheds much light on approaching marriage this way in his universally popular The Five Love Languages (and several subsequent books expanding on that idea). This is something that we talked about a lot before we were married, and something that has helped us learn to live with each other and be good spouses who meet each others' needs.
Starr has been reading the late Ruth Bell Graham's It's My Turn, a book of "life lessons from the wife of Billy Graham." Ruth's examples of being a strong wife and supporting her husband through his many years of being a world-renowned minister and traveling all over the globe to do God's work, have helped Starr quite a bit. Ruth was a partner in Billy's ministry and often traveled with him—and even had a productive ministry of her own—but a major part of being his "help-mate" meant that she took care of the home and their children so that Billy could focus on ministering to others. Ruth Bell Graham's example also calls Starr to ultimately trust my judgment about major decisions affecting our ministry, and our life together in general. I don't expect my wife to be silent, and indeed I appreciate her input involving those decisions, but ultimately she trusts me to make the right choice.
Posted on January 1, 2011 at 12:00pm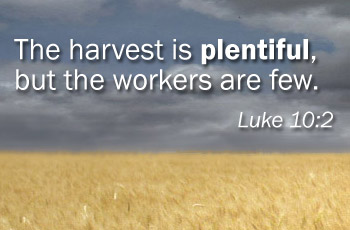 This new year begins a new chapter of my life.
Over seven years ago, I gave my life to Jesus Christ. A couple of years later, I came to understand that God had, through all of the experiences that had led me to a saving relationship with Him, prepared me for ministry; I realized, too, that this—at some point—would become the main focus of my life: a "full-time" occupation. I began my career with my current employer five years ago this week, a few months before graduating from Towson University in Maryland. Nine months ago, I married my longtime friend and partner in ministry, Starr. As most of us have a habit of doing, I became comfortable and complacent with my life. Several months ago, though, I came to a point in my life where I realized that I couldn't ignore my "calling" any longer: It was time for me to start transitioning into a career as a full-time missionary and minister. After much prayer and discussion, Starr and I agreed that this was where God was leading us, and it was where we would go. This decision was not made quickly, or without doubt, but—when it came down to it—there was really no other option than to do what we felt Jesus calling us to do.
So, though we're not exactly sure how this will work in practical terms, we've begun the transition. After several months of volunteering with the youth group at our church, I will officially become their part-time Senior High Youth Leader later this month. I am also working on transferring to a part-time position with my current employer and becoming a staff member with Youth For Christ, a national parachurch ministry group with whom my wife and I have volunteered for many years.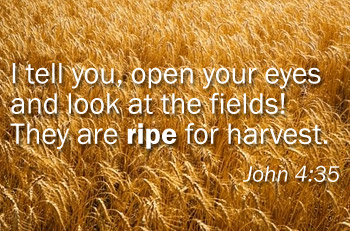 Additionally, I have done freelance photography and graphic design for the past ten years or so, and Starr recently began "learning the trade" as well.  We plan on using these skills to supplement our financial support, but ultimately know that we have to place our faith in the Lord to provide for us as we follow the path He's set before us.
And while I know full well that it may not seem exactly rational—in a "worldly" sense, at least—to leave a reliable and lucrative career doing a job that I love to do, I know that I can no longer waste my skills, time, knowledge, experiences... my very life.  There is no good reason—indeed, no acceptable excuse—to delay any longer.  Please understand that I don't intend to pass judgment on any of my readers, because I heartily believe that you can make a monumental impact and do great things for the Kingdom regardless of the role you play.  The behind-the-scenes supporters—the organizers, mentors, and financiers—are just as important as the front-line missionaries, ministers and evangelists (in truth, I think the Lord gives us opportunities to be involved in both ways, no matter where we are).  What I am discussing here is a step of faith that my wife and I are compelled so strongly to take that we simply can't refuse to do so.
This blog will chronicle each small step of faith in a lifelong journey upon which we are about to embark.  Herein, I hope to give you a window into our life and ministry, to inspire you and make you think, to share my joys and pains, and successes and challenges. My prayer is that I can give encouragement to you, share what we learn with each new passing day of this journey, and ultimately give glory to God for the work He is doing in us and through us, as Starr and I enter a new season of our life—one in which we are more passionate than ever before about a life focused on our relationship with Jesus Christ.
If you live gladly to make others glad in God, your life will be hard, your risks will be high, and your joy will be full.

- John Piper, Don't Waste Your Life (Preface)
Lucas W.
Jan. 1, 2011